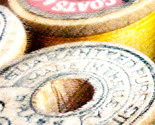 All designs by Jess B.
A self-proclaimed thread head and crafty in more ways than one! I'm a total fabric junkie and I love tinkering around with design. And I'm a bit of fanatic when it comes to my polka dot prints! Can't get enough!
Description:
Chevrons in an assortment of modern colors.