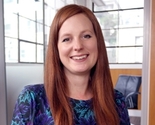 All designs by Andrea Muller
Find me on instagram: @andreaalice.nz | Pinterest: andreaalicenz | Please let me know if you would like any scale/size adjustments for my designs, I'm happy to do this for you!
Description:
This collection is inspired by the forest across the road from my old house in the suburb of Brooklyn, Wellington. Featuring a variety of fern species that could be found in the undergrowth, executed with a soft, painted-style texture.