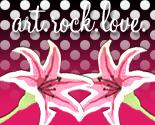 All designs by Marisa Roberts-Hauptman
My designs are equal parts cute, rock and roll, and just a little geeky. Just like me! I love graphic design and combining color and pattern in creative ways.
Description:
Miscellaneous bunting kits that are not part of other collections. Easy to sew, even for beginners!