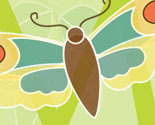 All designs by tamara kate serrao
I love colour & I love pattern. These feed my passion as a package designer, graphic designer & licensed fabric designer. Thanks for stopping by.
Description:
Light, pretty symmetry with some Indian pattern influences. Design edges are rough with a watercolour-feel to the elements, all on a creamy background.