Feral Cats poster teatowel & curlcats & tomcats...
10 designs by mina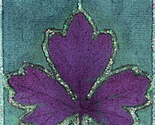 All designs by Mina Wagner
All the designs I do somehow come out as fabric designs. They may start as photos, drawings, embroidery, dye-painted fabrics, batiks or virtual batiks, or even typography, but they all lead to fabrics. Often they are Art Nouveau or William Morris inspired
Description:
Several colors of my feral cats poster linen-teatowel design, and matching curlcats fabrics, plus similar colors of tomcats fabrics.