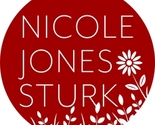 All designs by Nicole Sturk
Hi, I'm Nicole! I'm a freelance designer based in Utah, US. I love to create surface patterns (of course), and I specialize in pretty florals and colorful vector designs.
Description:
Snow at Night is a collection that brings to mind a quiet storm that begins while everyone is sleeping so that in the morning, the world wakes up to a sparkling layer of new fallen snow.