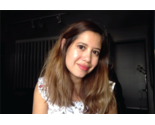 All designs by Inez Jestine
I'm a surface pattern designer inspired by fashion and all kinds of botanicals and wildflowers. If you have a special request for a custom project feel free to contact me via the email below!
Description:
Wrap your gifts in fun wrapping paper designed uniquely for the holidays by Inez Jestine.