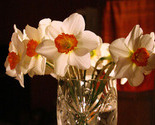 All designs by Carolyn Hollingsworth
Artist, photographer, Photoshop enthusiast and textile lover. Possibly a fabric hoarder. A favorite art school professor said we would miss the assignments most after graduating. Thanks Spoonflower contests for filling a gap!
Description:
I really liked the look of the original orange background on screen but it just didn't print well enough to suit me. Fortunately, I love the way this yellow background turned out!