Hardwood Hill 1 Bronze and Gold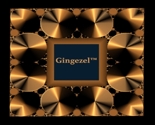 All designs by Gingezel Inc.
Share the joy of creating beauty! As PhD physicists our inspiration is a synergy of mathematics and nature. The result is sophisticated original designs. A few contain legally licensed design elements. Enjoy and thank you for visiting!
Description:
The Gingezel Hardwood Hill Collection celebrates the rich glowing shades of autumn in an eclectic mix of designs. Original designer fabrics for fashion and the home by Judi Suni Hall.This is an ongoing collection. Please bookmark it an check back occasionally.