Lina's Garden 4 of 4: Tulips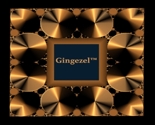 All designs by Gingezel Inc.
Share the joy of creating beauty! As PhD physicists our inspiration is a synergy of mathematics and nature. The result is sophisticated original designs. Some licensed components are used. Enjoy and thank you for visiting!
Description:
Lina and I both raised tulips. She had beautiful reds, I had yellow. We shared for mixed bouquets.