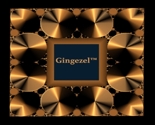 All designs by Gingezel Inc.
Share the joy of creating beauty! As PhD physicists our inspiration is a synergy of mathematics and nature. The result is sophisticated original designs. A few contain legally licensed design elements. Enjoy and thank you for visiting!
Description:
The red geranium collection is inspired by a sun drenched terrace lined with pots of red geraniums.This is an ongoing collection. Please bookmark it and check back occasionally.