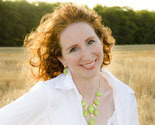 All designs by Tara McGowan
Please let me know if there is anything I can create special for you or customize any of the current designs to fit your project needs.
Description:
This collection was inspired by the Mid-Century Cocktail Dress Contest. I designed one for the contest and had so much fun went on to design 20 more. The dresses featured with each design is a mock-up created to give a visual of how the material could work as a 1950's dress. The real material would have a more natural look then what is featured in the mock-ups. I come from a theater background and found this contest to be very exciting. The biggest thought that ran through my mind for the contest piece was whether or not the design would be picked up in stage lighting and how well it would read to the audience. What an exciting contest. Couldn't pass this one up. Break a leg Cary Players!