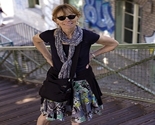 All designs by Sue Cleveland
Inspired by nature, biology, & simplicity. Contact me for resizing/color/design questions & licensing inquiries. All designs copyrighted. Happy to have you use my designs in your creations, & credit is appreciated & love to see items you make! Thanks!
Description:
Thinking of family, thinking of our small home Orchard. A small collection.