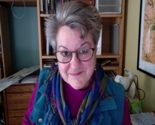 All designs by Kristin Doner
I'm a designer working with scanned gesture (fingerprints) to create motifs and compositions. I've always been fascinated by pattern so it is no surprise that much of what I create has a pattern to go with it.
Description:
Recent pattern designs in the color range of indigo.