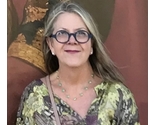 All designs by Susan Malcik
I live in Austin, TX. I was a Peace Corps Vol. in The Gambia, West Africa. I have also lived in Cameroon,(Bombay and Chennai) India, Barbados, Senegal, Ivory Coast, Djibouti, Germany, Afghanistan, Sweden, and France. Enjoy!
Description:
A friend is traveling the globe shooting whatever catches his eye. I am translating some of his poster shots into designs that look especially good onto Spoonflower's chiffon fabric.