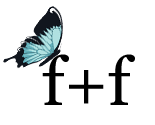 All designs by Janet Millsapps
Quilter. Sewer. Painter. Scrapbooker. Jewelry-maker. All-around crafter and DIY-er.
Description:
A collection of butterfly themed prints in enamel blues, golden yellows, and soft grays. All of the prints in this collection have an enamel blue background. Other themes include cabbage roses, numbers, stamps, and stripes. The prints in this collection coordinate with the Butterfly Coordinates, Butterflies on Yellow, and Butterflies on Gray companion collections.