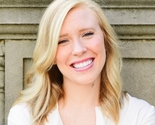 All designs by Taylor Bates
Hey y'all! I am a midwest-born, southern-living photographer and designer. I have always been a creator and began designing fabric when I couldn't find any fabric I loved for my daughter's nursery.
Description:
These beautiful and airy blooms dress up walls, make gorgeous bedding and more!