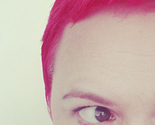 All designs by Claire Bircher
Poet, jewellery maker, biscuit fiend, crisp junkie, scissor addict. Find me on facebook as Claire Bircher and S6 as Glanoramay.
Description:
Most of the designs in the collection are specially created for you to embellish. They are 4 to a swatch designs that can be used to make pin cushions, 'save the date' notes, gift tags, thank you notes or as unique looking patches on apparel and home furnishings, they would be great for bunting too. I can also re-design any of these with your text already added, or if you require something different, a new design with the same. Message me if you'd like to chat about this option.