retro Christmas, vintage book, book wallpaper...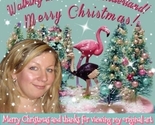 All designs by Magenta Rose
Hello, I'm an English Artist and Mum of 3. I appreciate each sale & love to see your creations when you tag me @magentarosedesigns ♥ All designs ©Magenta Rose Designs
Description:
Holidays, retro Book fabric , vintage bookshelf, Holiday traditions, bibliophile gift wrap. Holidays, retro book fabric, antique book, fabric, Retro books, Vintage books, bookshelf, book wallpaper, Bibliophile', Vintage library, vintage books, Jane Austen books, Pride and Prejudice, bookshelf, pink persian, , bibliophile, british books, vintage books, book shelf, Christmas, Vintage Book fabric, Jane Austen book fabric , bookworm giftwrap / Bibliophile fabric, , hygge, vintage book wallpaper & holly vintage , Christmas books with holly, book giftwrap, Bibliophiles Christmas gift, bookworm giftwrap / Bibliophile fabric, book library, Christmas books, rare books, vintage books by famous authors such as Jane Austen., Charles Dickens, Gives a Hygge feel to your home this winter and a warm welcoming interior design with instant library wallpaper hygge Vintage Book Wallpaper - Instant Library- the best of British Antique books including Jane Austen classics and more, best fabric, quilting Jane Austen, The Bronte Sisters , Charles Dickens ~ more of my Dad's antique book collection Some of the most popular authors England has birthed are featured here, including Jane Austen, The Bronte Sisters, Charles Dickens and more. Besides these rare and special bindings, many of them are a one off because they were bound by my Father. vintage bppks, retro Gifts for teacher, students, mom, dad, book lover, bibliophile, book worm, sewists and quilters this fabric was made for you! Whatever your sewing project, choose to use Sprout Patterns or sew using your own pattern. This Christmas and holiday season there's the perfect wallpaper and giftwrap for all your holiday needs.