Ocean Villa 2 of 5: Beach Coordinates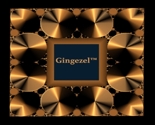 All designs by Gingezel Inc.
Share the joy of creating beauty! As PhD physicists our inspiration is a synergy of mathematics and nature. The result is sophisticated original designs. Some licensed components are used. Enjoy and thank you for visiting!
Description:
The Gingezel Ocean Villa Collection captures the ambiance of that special vacation in carefully coordinated sophisticated geometrics, patterns, and stripes.The collection has been split into brown and beige tones in Ocean Villa Beach and Ocean Villa Terrace, and into blue tones in Ocean Villa Lagoon and Ocean Villa Pool.Coordinating fabric is available in Lichen Coordinates.