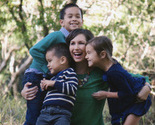 All designs by Stacy Iest Hsu
I am currently a freelance surface and textile designer in the Bay Area. Please contact me if you are interested in licensing any of my work at stacyiesthsu@gmail.com.
Description:
This is a collection of tea towels for those who love milk and everything it makes.