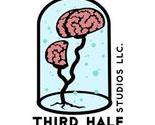 All designs by Sarah Marks
Long ago I was thrown out of art school after only two semesters, fortunately I did not take this personally. My company is called Third Half Studios. Thanks for looking! All designs are copyrighted by Third Half Studios LLC.
Description:
I love insects, I keep an entire bin of dead bugs in my studio... perhaps I have said too much.