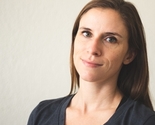 All designs by Jacqueline Hurd
Hi! I'm Jackie, an illustrator from Southern Pines, NC. You're welcome to make and sell items with fabric purchased in my shop. Please credit me as the artist when possible and tag me on Instagram or send a message with links to photos of your products.
Description:
A citrusy collection featuring bright yellow lemons and happy green limes among pretty green leaves and simple black and white accent patterns.