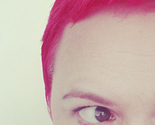 All designs by Claire Bircher
Poet, jewellery maker, biscuit fiend, crisp junkie, scissor addict. Find me on facebook as Claire Bircher and S6 as Glanoramay.
Description:
Selection of designs using paper collages of cupcakes. Apart from scanning and arranging, no digitising has been done to these at all. The designs that are labelled paper cakes 1 through to 4 are the cake collages sized at 8x8in so they are a complete design in a swatch...the backgound on these 4 patterns will not repeat owing to the handmade nature of the paper used. The paper is organic, handmade and sustainable.