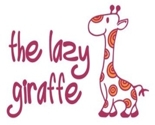 All designs by natacha devaud
My official job is making CG special FX for movies, but my real love is in fashion and costume design. I enjoy traveling in remote areas of the globe and trying any technique on textile. My two lively young children and my travels are my main inspiration.
Description:
Lotus and Elephants is a collection inspired by India, the lotus flower and the ornate elephants from the court of the maharajahs. It revolves around a limited palette of 2 blues, 1 orange, 1 yellow, 1 deep pink and white. I'm still working on a few more patterns, but the collection should be complete soon.