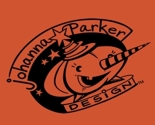 All designs by Johanna Parker
Illustrator & Papier Mache Folk Artist. Licensed Designer of Halloween, Holiday, etc... Open to collaborate! Email w/ your questions, licensing inquiries, project pics & ideas. YES, you can Make & Sell with my art, but please mention the artist :) Thx!
Description:
A series of nature inspired designs by Johanna Parker, with a pretty colorway that includes lilac, chartreuse, turquoise and a vintage sea green hue.