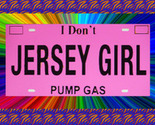 All designs by Peggy Winifred Cox
Just a retired senior citizen that's enjoying designing and making up some fabric for crafting purposes.
Description:
I changed the background color on one of my photos of my 14 year old cat, Velvet. Actually did that on a total of 16 of them, using Photoshop to do so. Next, I put the 16 individual photos into a square that I framed in two other colors. Besides black, each of these squares contain 18 different colors. I actually did up 4 different squares that I double framed, making 64 photos in that square with adding the 4 seperate squares combined into same on a black background. Hard to really explain how I did it, seeing I did it as I went along, like a "Play it by ear" thing you might say.When looking at the photo designs in this collection you should be able to get the drift of things and figure out how I did the final one up, which has the black background. Uploaded all to make this a Collection of 22 different fabrics to work with.