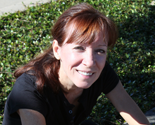 All designs by Debby Badder
Hi! ♥ Designs inspired by the beauty, love and travels that have blessed my life. You may sell products made with purchases from my shop. These copyright designs may not be copied or reproduced. ♥ Tag me with your projects on Instagram!
Description:
"There is pleasure in the pathless woods, there is rapture in the lonely shore, there is society where none intrudes, by the deep sea, and music in its roar; I love not Man the less, but nature more." - Lord Byron Repeat nautical designs created with or fashioned after my artworks on canvas.