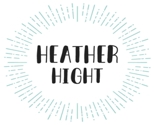 All designs by Heather Hight
I'm Heather: an avid doodler, recent Graphic Communication grad, freelance graphic designer, and all around awkward person. I love being creative and sharing my work with the purpose of hoping it brings smiles to all! Please feel free to contact me.
Description:
Sometimes you just need a nice slice of paradise to brighten up your life. Get that tropic feeling going with these prints!