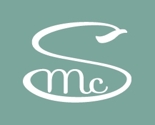 All designs by sheri seibold
Sheri McCulley Studio is dedicated to quality design and illustration with a creative twist. My collections are available for licensing and have been produced in many two and three dimensional products. All art © Sheri McCulley.
Description:
Long after the gifts are opened, the wrapping paper discarded, the toys forgotten, it is our memories of Christmas that remain. "The 12 Joys of Christmas," based on the bestselling book of the same title, celebrates the timeless sights, sounds, smells, tastes, and feelings of a holiday that brings families and friends together in a season of shared ideals, traditions, and lasting joys.