The Beige Standard 5 of 5: Add Cream Coordinates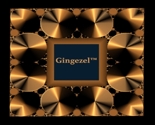 All designs by Gingezel Inc.
Share the joy of creating beauty! As PhD physicists our inspiration is a synergy of mathematics and nature. The result is sophisticated original designs. Enjoy and thank you for visiting! Housewares at affiliate https://roostery.com/e?user=gingezel
Description:
To state the obvious this is just being designed and tested, but I've released the prints to date because they go with groups 1 to 4.