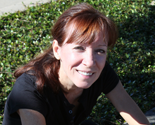 All designs by Debby Badder
Hi! ♥ Designs inspired by the beauty, love and travels that have blessed my life. You may sell products made with purchases from my shop. Designs are copyrighted and may not be copied or reproduced. ♥ Tag me with your projects on Instagram!
Description:
I have two monkey collections. For this one, I wanted to be more adventurous with color and the mixing of motifs. Why not pink monkeys and green bananas? These colors also work for Valentines and Christmas. Go ahead, go bananas with your next project! :-) See how these designs appear on products over on my Zazzle site. Visit designedbydebby.com for more information.