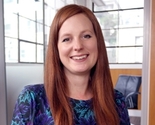 All designs by Andrea Muller
Find me on instagram: @andreaalice.nz | Pinterest: andreaalicenz | Please let me know if you would like any scale/size adjustments for my designs, I'm happy to do this for you!
Description:
Due to popular demand this floral print is now being released in a range of different colour schemes. It no longer resembles the colours of the original flower! However it was originally inspired by the native New Zealand alpine buttercup - the Mount Cook Lily.