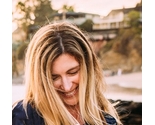 All designs by Alison Janssen
I'm a textile obsessed designer, who loves color, florals and all things patterns. I love to see what you're making! Say hi! on Instagram @alisonjanssen_studio ••• & Tag using #alisonjanssen_studio so I can share your creations! Thank you!
Description:
A timeless collection with modern citrus colors. Perfect for spring and summer!