Kitchen cooking : "Whisky Before Breakfast"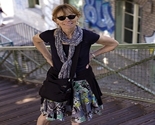 All designs by Sue Cleveland
Inspired by nature, biology, & simplicity. Contact me for resizing/color/design questions & licensing inquiries. All designs copyrighted. Happy to have you use my designs in your creations, & credit is appreciated & love to see items you make! Thanks!
Description:
A small collection I made to a Makeitindesign "crazy kitchen" brief. The main trio of this collection was in the top 10 collections in a Jan 2016 contest! The contest was juried by Hallmark, UK. :) This is a collection of some of my favorite things in the kitchen. Kitchens are always the center of the home where family, friends, food & drink blend so well together! The title of this collection is a play on the title of the bluegrass song "Whiskey Before Breakfast" check it out on youtube; the version by Norman Blake is wonderful!