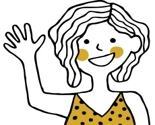 All designs by Heleen van den Thillart
Thank you for visiting! I am an illustrator and pattern designer. If you have any request for size or colour changes, please feel free to send me a message. I make custom designs and sell licenses for my designs too.
Description:
Leaves, fungus, nuts and seeds in autumn or fall colours.