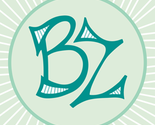 All designs by Brenda Zapotosky
I am an illustrator and designer with a background in Architecture. All designs are my original work and may not be copied, but you are welcome to sell items made from what you buy. (credit to me is appreciated) designs also available for liscensing.
Description:
A happy collection inspired by butterflies and summertime. I designed the two collection color variations "Afternoon" and "Midnight" to complement one another, so you can mix and match between them, HOWEVER, only designs with the same collection subtitle (Afternoon) or (Midnight) color match exactly.