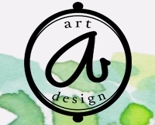 All designs by Arwen
All designs are © Arwen Edsall. My designs tend to be inspired by the ocean, and nature in general. But I also enjoy experimenting with new themes and media. Please visit my website for more about me and my designs.
Description:
A mix of French, Japanese, and geometric Motifs (plus a few whales!) all done in watercolor for baby. Greens, blues and pinks for any gender. Mix and match.