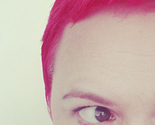 All designs by Claire Bircher
Poet, jewellery maker, biscuit fiend, crisp junkie, scissor addict. Find me on facebook as Claire Bircher and S6 as Glanoramay.
Description:
Bright and vivid collection of rainbows, stars and ponies. Perfect for little girls or big kitsch ones :) Check out my "hot polka" collection to find some polka dots that will match up perfectly.