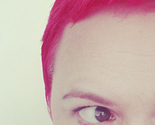 All designs by Claire Bircher
Poet, jewellery maker, biscuit fiend, crisp junkie, scissor addict. Find me on facebook as Claire Bircher and S6 as Glanoramay.
Description:
A collection of limited palette art deco fabrics. There's the main fabric design in two sizes, a border stripe design, border edge design, 2 dotty co-ordinates, and a stripy co-ordinate. There's also a FQ pic 'n' mix.