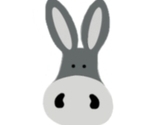 All designs by Shannon Benavidez
MayaBella is the work of Shannon Benavidez. I am a stay at home mom of 4. I love all things crafty and creative. If there are any designs that you need adjusted or have any questions please send me a message!
Description:
Tiki Vanuatu themed inspired by my summer in Vanuatu and my love for their culture and beauty.