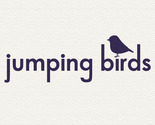 All designs by Jumping Birds by Natasha K.
Hi there! I'm a fabric/ textile nut with a passion for design, sewing, crafting and all related media. Thanks for viewing my work and for your comments. LOVE!
Description:
The main designs in this collection feature a recipe for "Foie Gras". The recipe is my sister's, she uses it at her restaurant EAT INTUITION. Since her recipe is greatly influenced by Japanese cuisine, I tried to add a Japanese feel to the designs... Hope you like it!