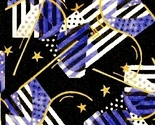 All designs by Charlotte Beimler
SEWIST+MAKER+CRAFTER+ GRAPHIC DESIGNER+&MORE Born in Dallas, TX & living in Fort Worth. Buy test watches first to check size/ color. Message me if any adjustments are needed. Please link me on Spoonflower when sharing.
Description:
Inspired by the High School Band. Band instruments wrapped in ribbon. Great for scrapbooks and small sewing projects. Non repeating patterns for 1 yard, fat quarter, or 8x8 swatch. I am adding to this series with new instruments over time. I hope to have a complete set for Marching Band. Let me know if you are looking for an instrument that is not here. Or want anything in different colors (like High School or Alma Matter colors).