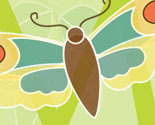 All designs by tamara kate serrao
I love colour & I love pattern. These feed my passion as a package designer, graphic designer & licensed fabric designer. Thanks for stopping by.
Description:
Birds are busy at the annual Spring-time collection of fanciful seed pods, twigs & blossoms for that extra-special nest.