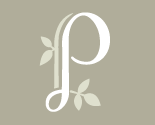 All designs by Kat Phillips
I am a wife, mother to two beautiful children, graphic designer by trade, and lover of beautiful papers and fabrics. I favor minimalist nature designs, and try to create interesting patterns with that approach. Thank you for looking at my fabric designs.
Description:
Designs that render perfectly for cutting out and sewing together to create sweet contemporary dolls and stuffed animals. Create ornaments, tags, appliques for onesies or children's apparel ... the possibilities are endless.