Perfect in Plum 3 of 3: Pink and Bright Tones C...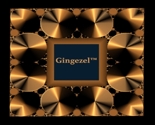 All designs by Gingezel Inc.
Share the joy of creating beauty! As PhD physicists our inspiration is a synergy of mathematics and nature. The result is sophisticated original designs. Some licensed components are used. Enjoy and thank you for visiting!
Description:
The Gingezel™ Perfect in Plum collection brings together rich shades of purple and plum. It is ending up being split by the dominant color. The shades with pink mixed in are here.