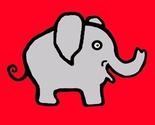 All designs by Priscilla Hoekstra
Designing fabric is a dream come true for me! If there is a design of mine that you would like in a different color or style please let me know and I will make it happen! I love to draw, paint and design. Excited to start this artistic journey!
Description:
fun, cute, whimsical, delightful, enjoyable and full of great themes for children!