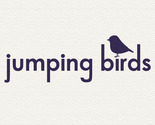 All designs by Jumping Birds by Natasha K.
Hi there! I'm a fabric/ textile nut with a passion for design, sewing, crafting and all related media. Thanks for viewing my work and for your comments. LOVE!
Description:
Simple animal silhouettes in playful colors, with complementing patterns to mix and match. Perfect for a nursery or child's bedroom decor and bedding.