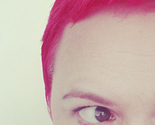 All designs by Claire Bircher
Poet, jewellery maker, biscuit fiend, crisp junkie, scissor addict. Find me on facebook as Claire Bircher and S6 as Glanoramay.
Description:
A collection of heavily detailed, vibrant and atmospheric desgins created using my fractal art. I've given each a tongue in cheek name that reflects the amazing imitation effect that good fractals can produce. Each can be re-sized bigger on request, at the moment they are sized relatively small to provide good pattern coverage over a FQ of fabric.