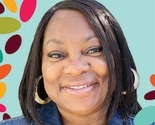 All designs by Lisa Yvette Harbin
Hello, I'm Lisa Yvette, a passionate stationery and textile designer whose creative journey is fueled by the beauty found in everyday life. I transform ordinary items into extraordinary pieces of art, capturing their essence through my unique perspective.
Description:
The Yester Year Collection was designed to be fun and colorful. It consists of elements of vintage cameras, and vinyl records and albums.